Will my bike frame fit Snowbike Kit?
The Snowbike Kit is designed for a variety of bike frame designs and while most frames will be compatible with ENVO Snowbike Kit, this article explains how to make sure your bike frame is compatible.

Please note the Snowbike Kit is not compatible with thru axle bicycles.
Fork Attachment:

The Snowbike kit front fork assembly is compatible with 100mm traditional fork and 140mm fat fork. The default assembly is for a traditional fork but if you need the assembly to fit your fat fork, use spacers/washers between fork and assembly as shown below.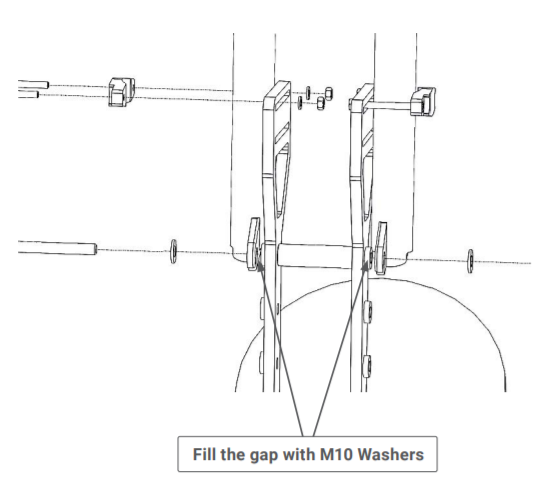 Track Assembly:

The maximum outer-to-outer rear dropout distance that Snowbike Kit supports is 190mm. So if your frame's dimensions are more than that unfortunately it would not fit.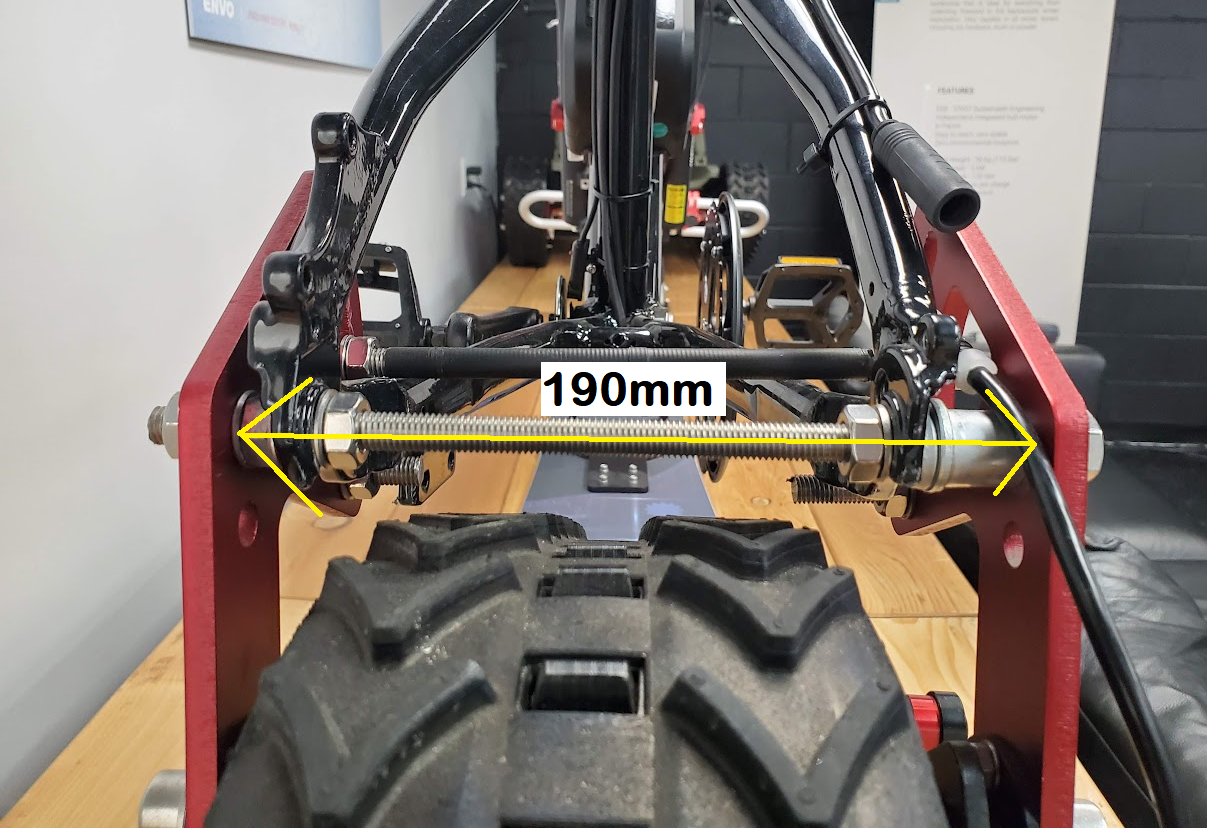 The default track assembly is designed for a 135mm rear dropout frame. If you are using a fat frame take out the following spacer. In case of any play use washers to fill the space.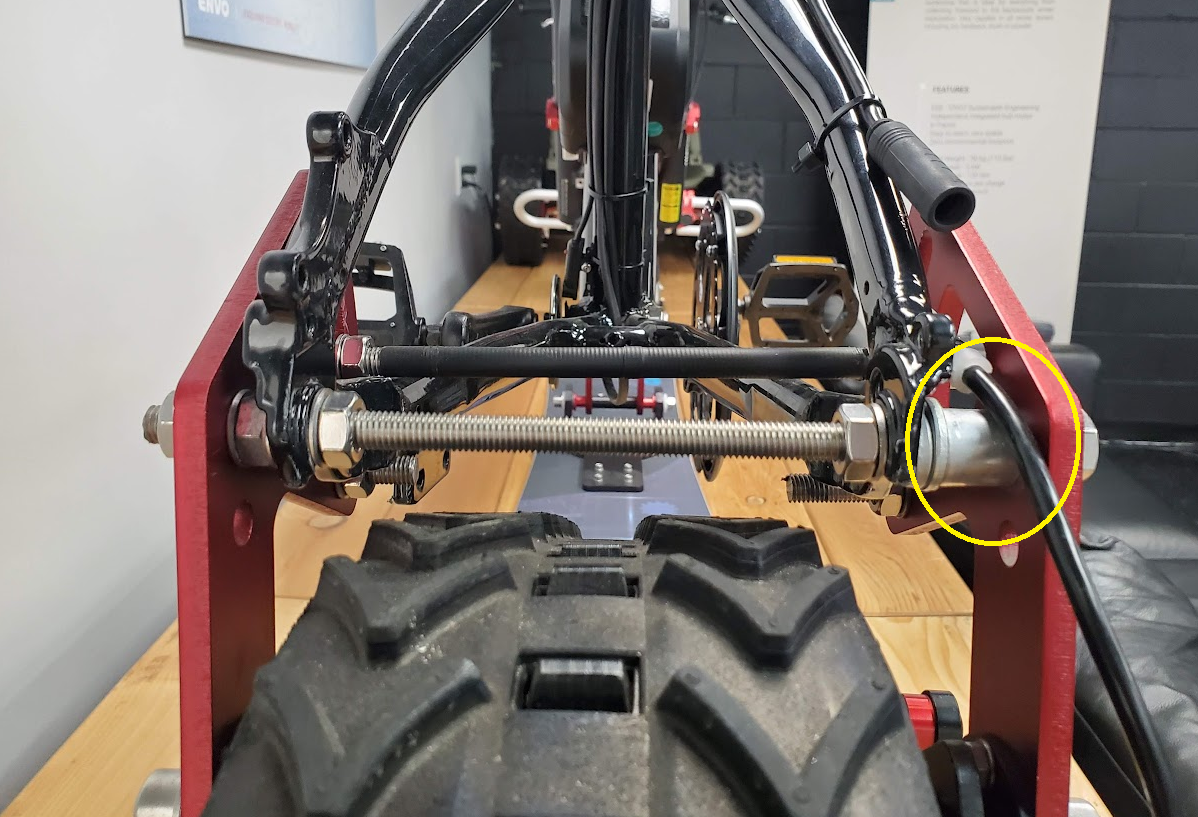 The other attachment point is on the chainstay of the frame. Due to the adjustable nature of the attachment clamp, most frame geometries will fit but if you want to make sure download the attached PDF file which contains the schematics of the clamp on a 1:1 scale.

The chainstay or seatstay needs to pass through the clamp highlighted area.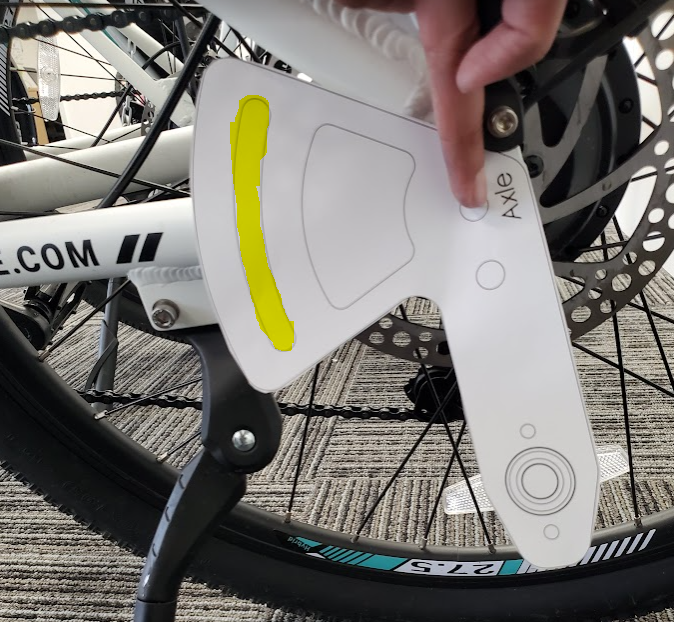 Submit a Ticket Here.

---
We're happy to help:



Still can't find the solution?
Please fill up the support form at the
link
below:
Connect with our agents through live chats