Scooter handlebar folding clamp is loose
If you notice a play in the folding clamp of ENVO Scooters this could be due to the clamping mechanism not engaging properly. Follow the following steps to adjust the clamp for a smoother performance.

1: Fold the handlebar and use 6mm Allen Key to loosen the clamping hook. Do not fully unfasten the screw.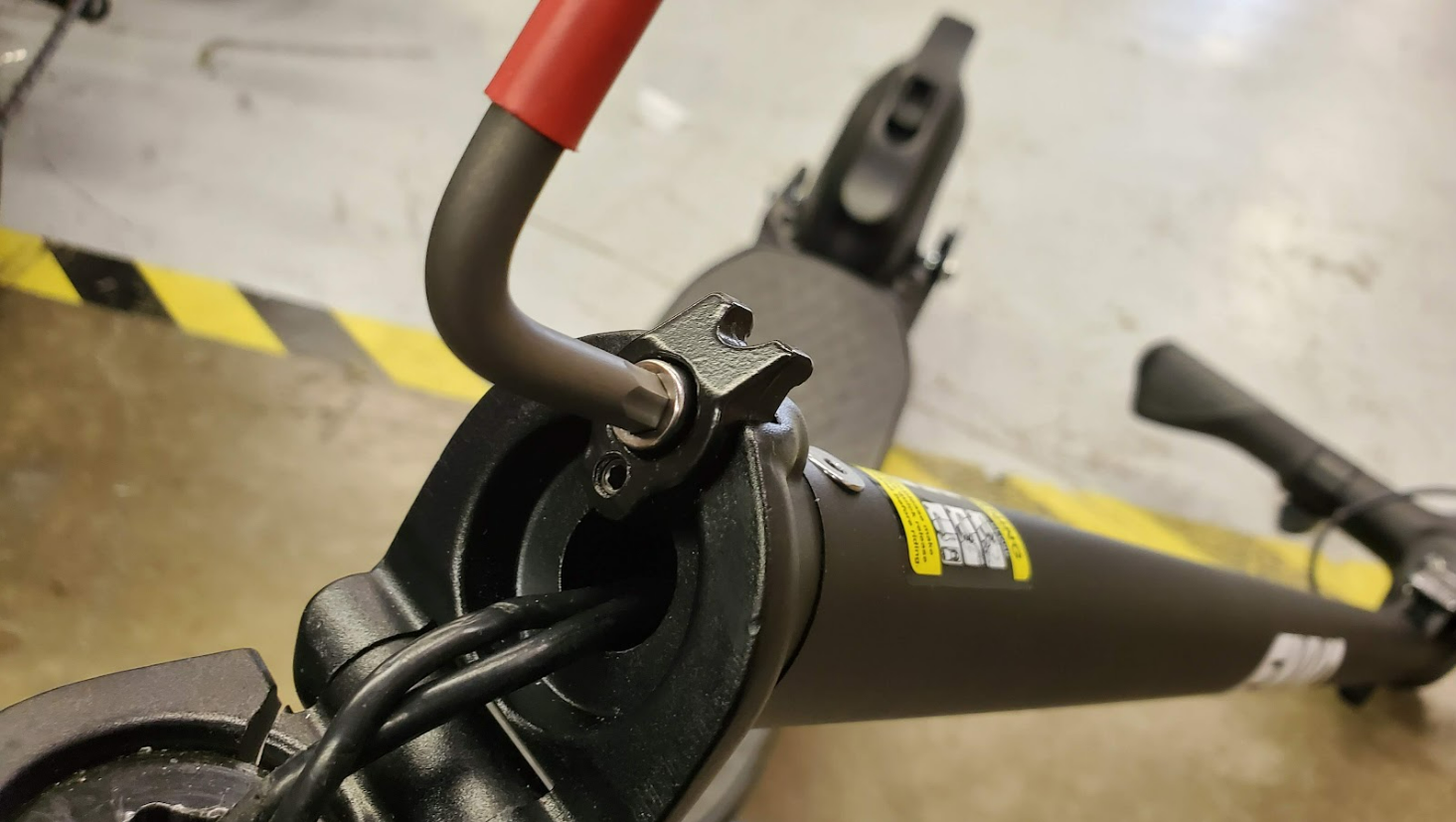 2: If you can easily move the hook up and down move to the next step.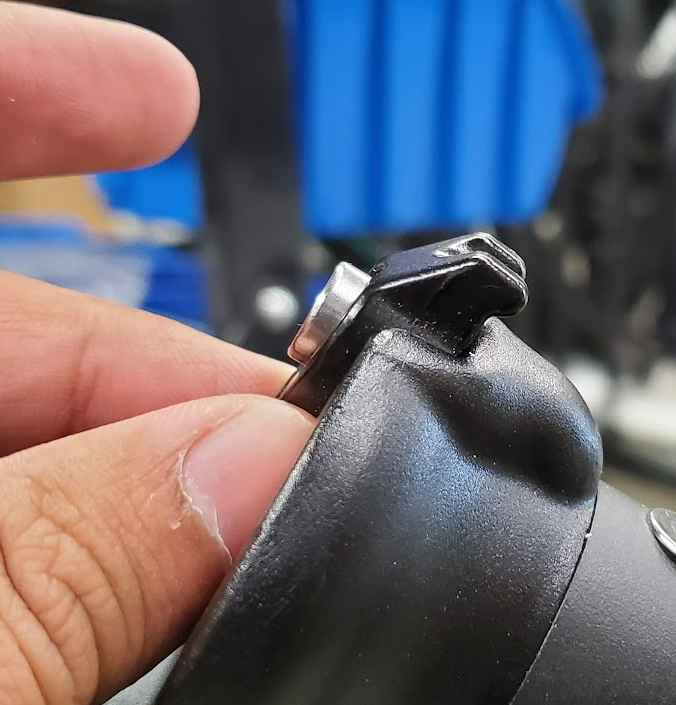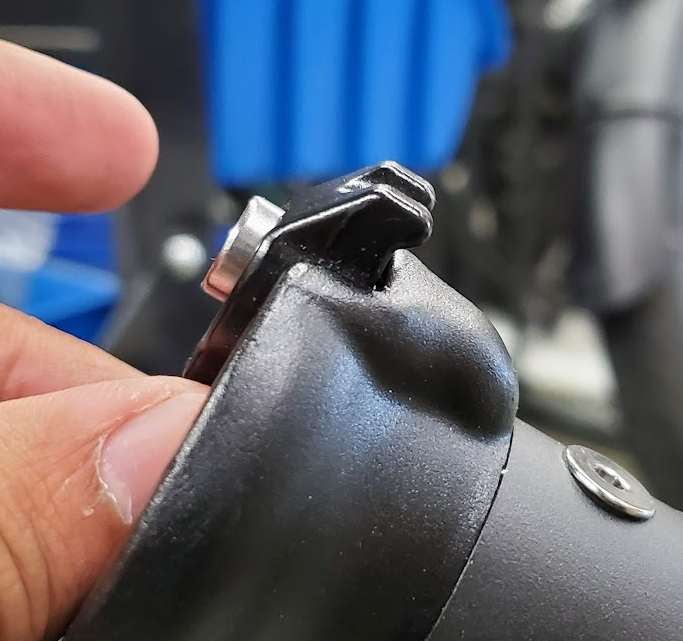 3: Use 2.5mm Allen key to move the setscrew up or down. Rotating clockwise will pivot the hook upwards and will take care of the play. If your clamping is too hard, unfasten the setscrew.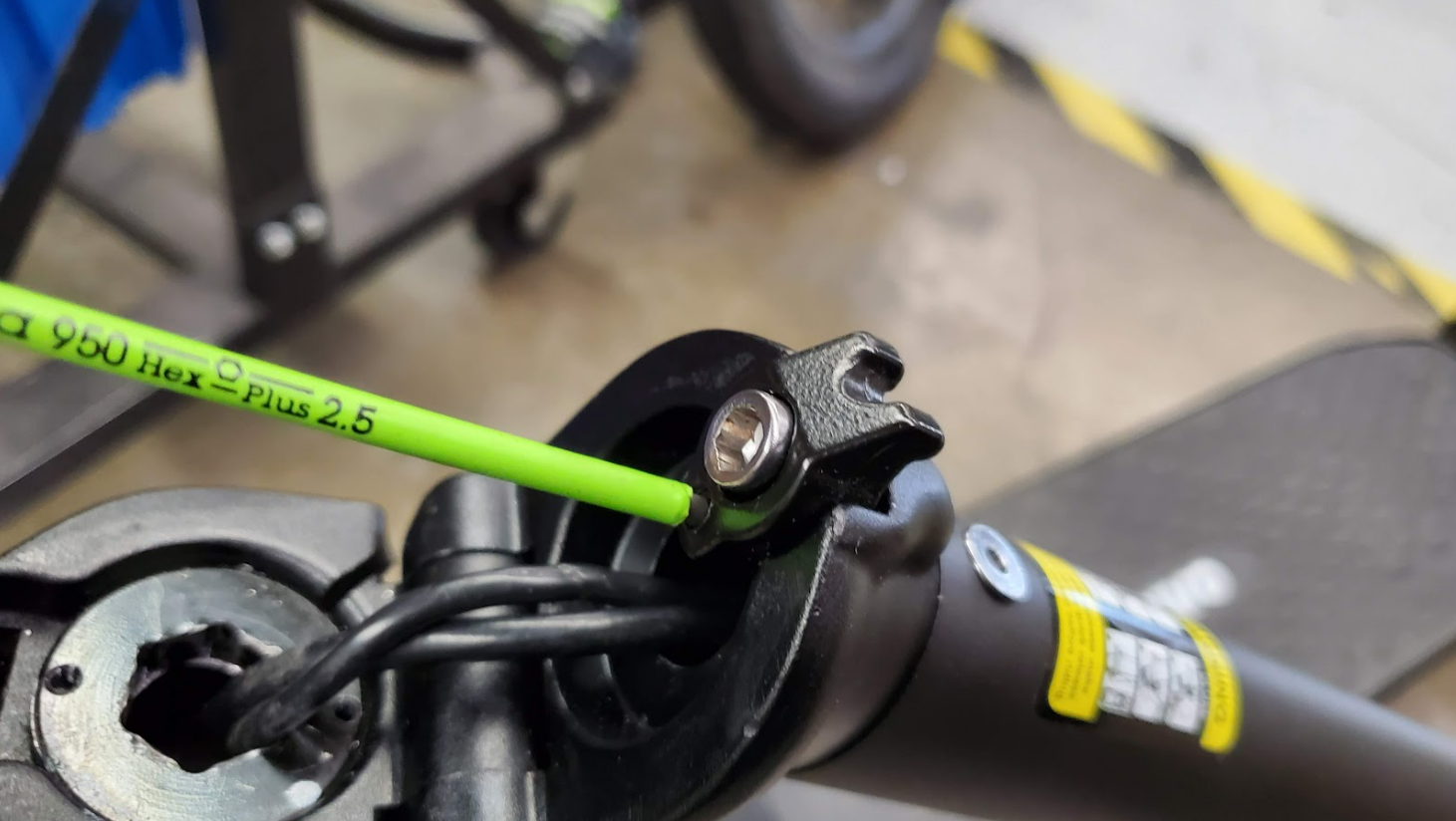 4: Fasten the 6mm bolt before clamping the folding handlebar.

Submit a Ticket Here.

---
We're happy to help:



Still can't find the solution?
Please fill up the support form at the
link
below:
Connect with our agents through live chats
Related Articles

ENVO E35 Scooter Rear Fender Replacement

The handlebar locking mechanism located on rear fender may malfunction if used harshly or due to general wear and tear, this article instructs the user on how to replace the part. Step 1: Use M3 Allen Key to remove the rear fender bolts. Step 2: ...

ENVO Scooter is asking for a password at startup

To disable the startup password setting, press and hold both Power and M buttons together for 10 seconds after you have turned on the scooter.

ENVO E50 & E35 User Manual

Installation and Assembly Instructions: E35: E50:

The brakes are making noise

Brake pads are rubbing on the rotor Pads need to be adjusted. Adjust the cable tension to shift the left pad, use an Allen key to adjust the right pad. The pads should be adjusted so the rotor spins freely in the middle of the two pads Brakes not ...