ENVO Flex Overland Front brake hose rubbing with front rack.
If you notice the front brake hose rubbing with the front carrier, make sure to change the hose routine as shown below (from the back of the fork).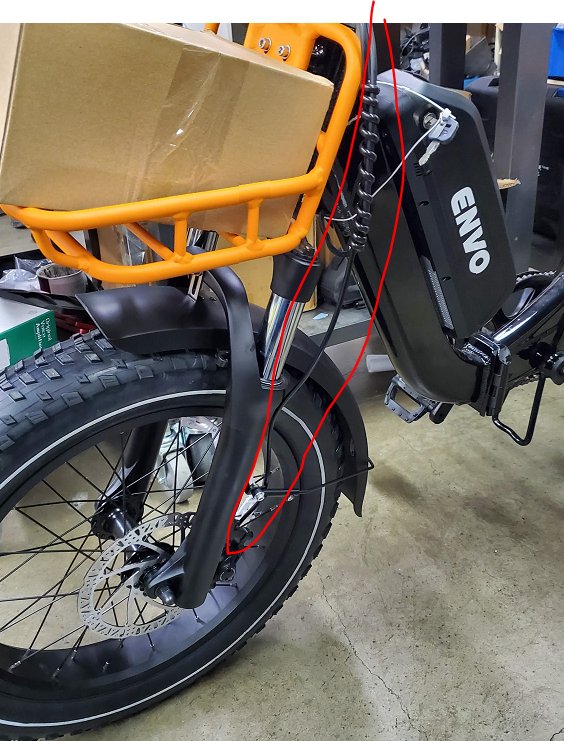 Step 1: Use 3mm Hex Key to remove the holder.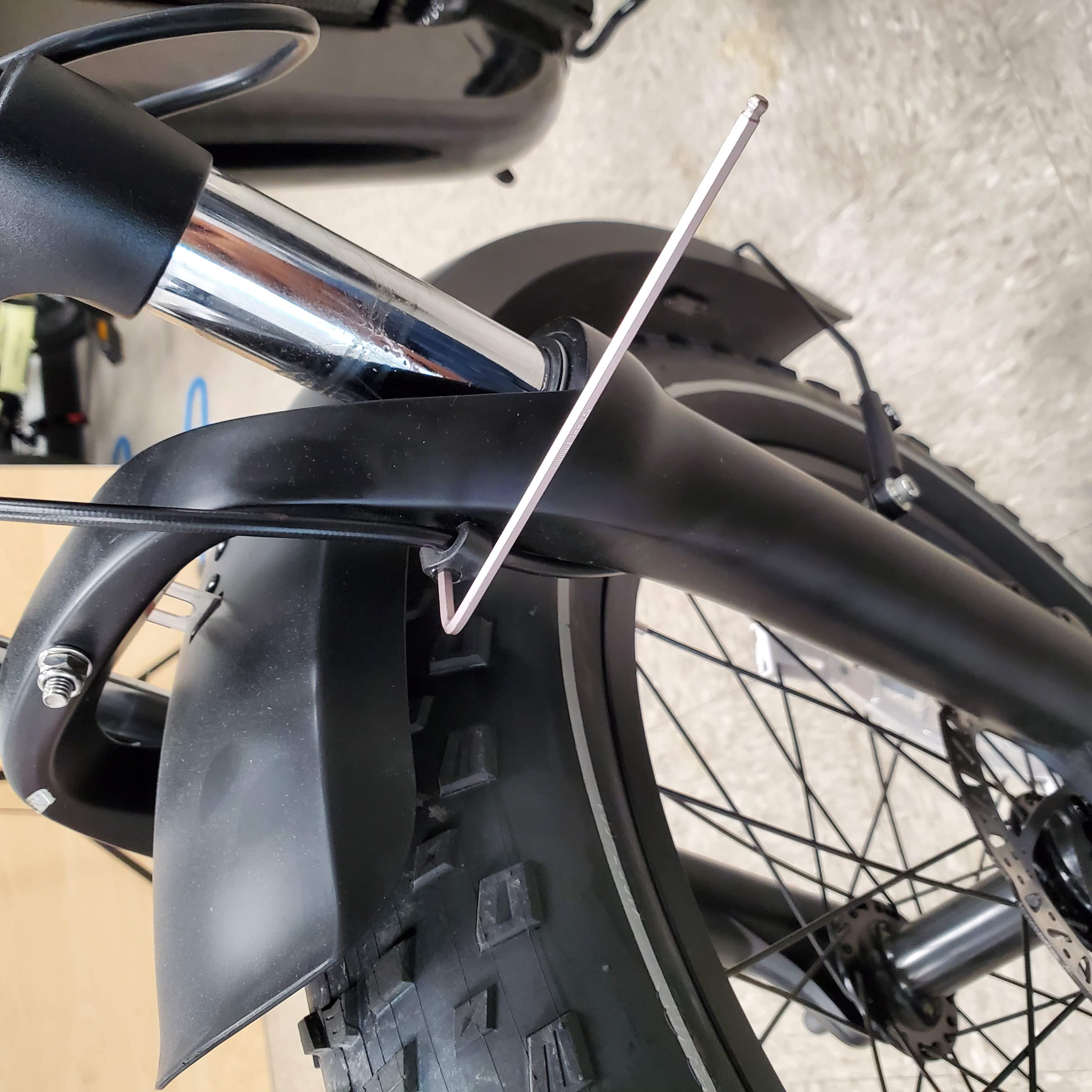 Step 2: Use 5mm Hex Key to remove the caliper bolts.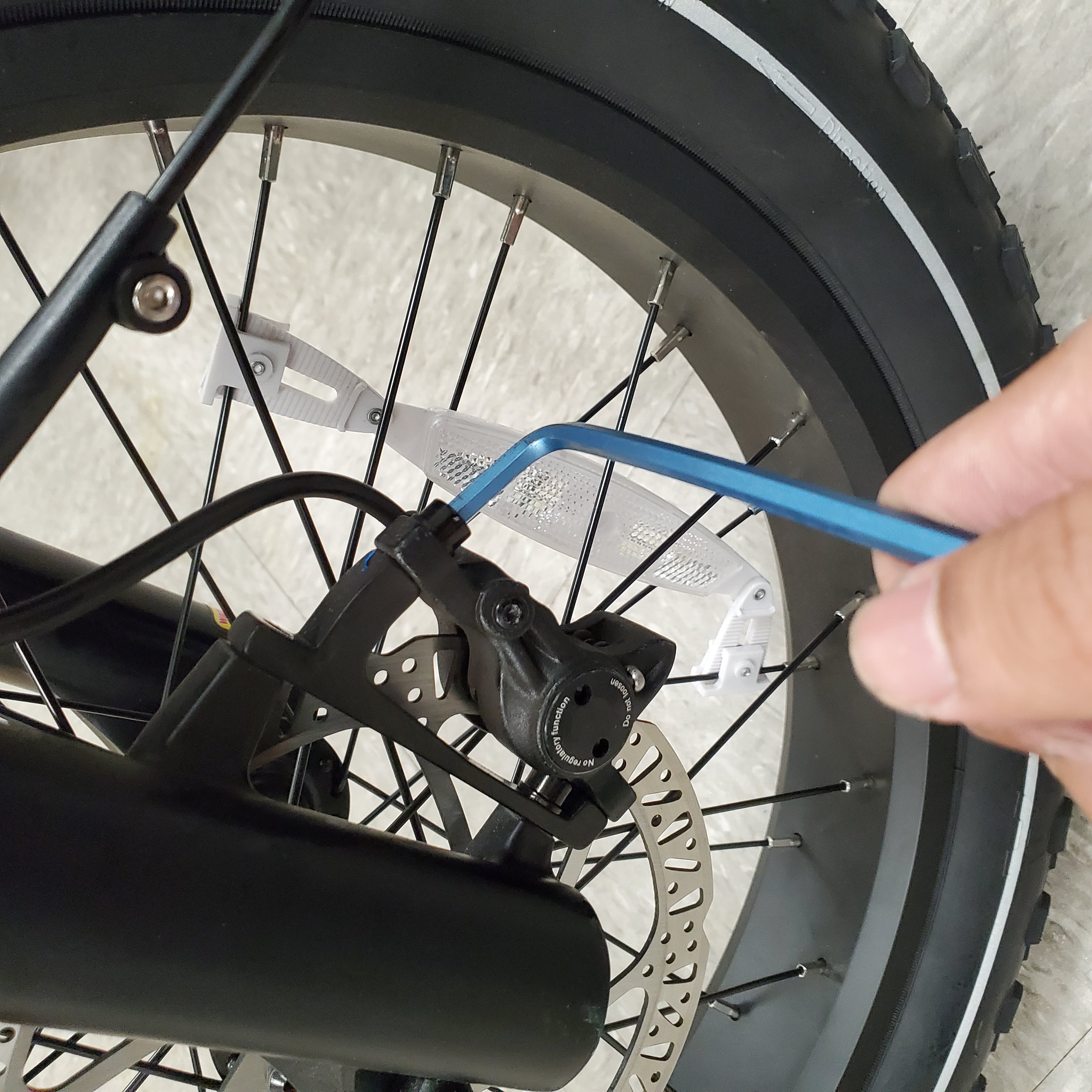 Step 3: Bring the caliper around the fork such that the brake hose is behind the fork and reattach the caliper.
Submit a Ticket Here.

---
We're happy to help:



Still can't find the solution?
Please fill up the support form at the
link
below:
Connect with our agents through live chats