ENVO E35 Scooter Rear Fender Replacement
The handlebar locking mechanism located on rear fender may malfunction if used harshly or due to general wear and tear, this article instructs the user on how to replace the part.

Step 1: Use M3 Allen Key to remove the rear fender bolts.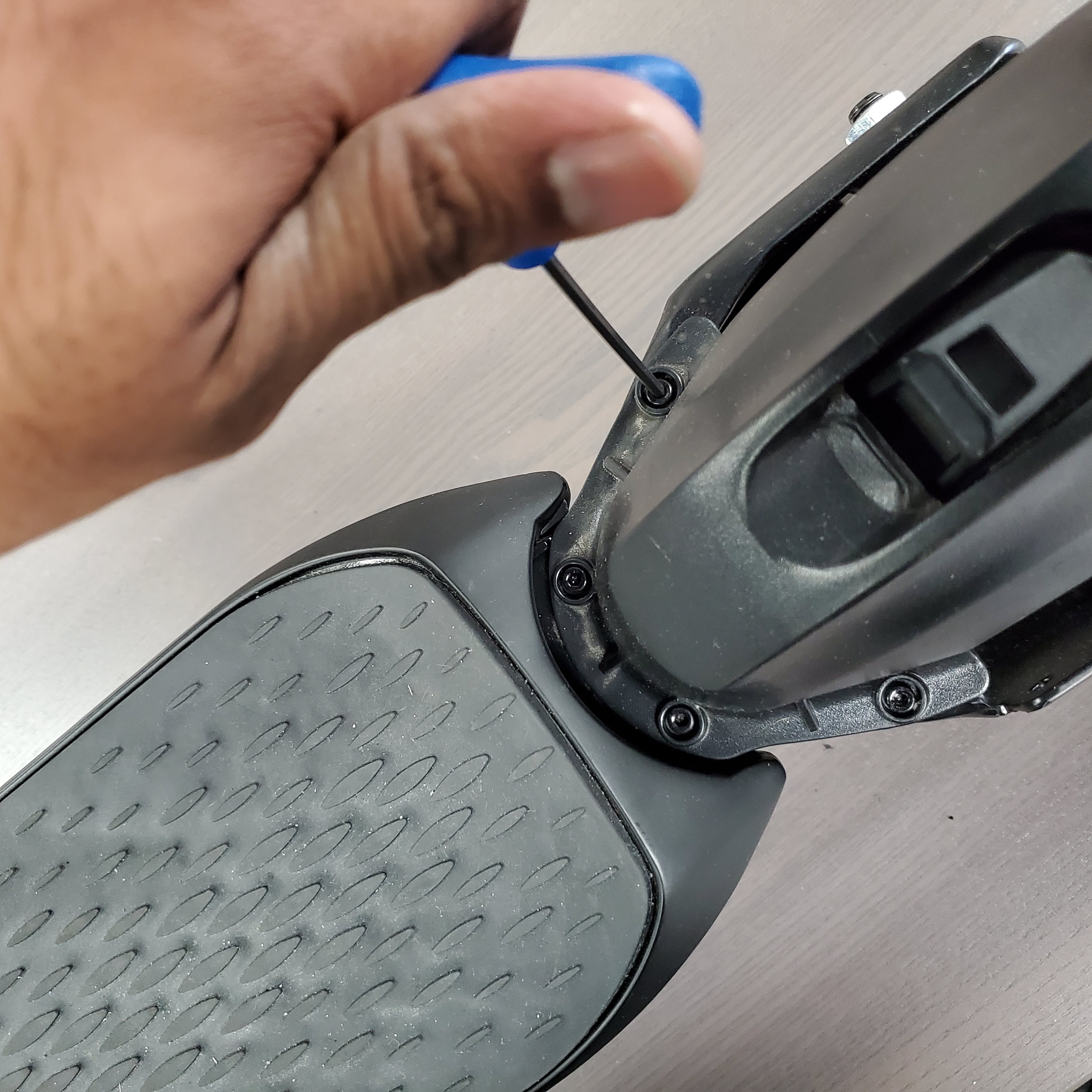 Step 2: Remove the rear wheel using 18mm wrench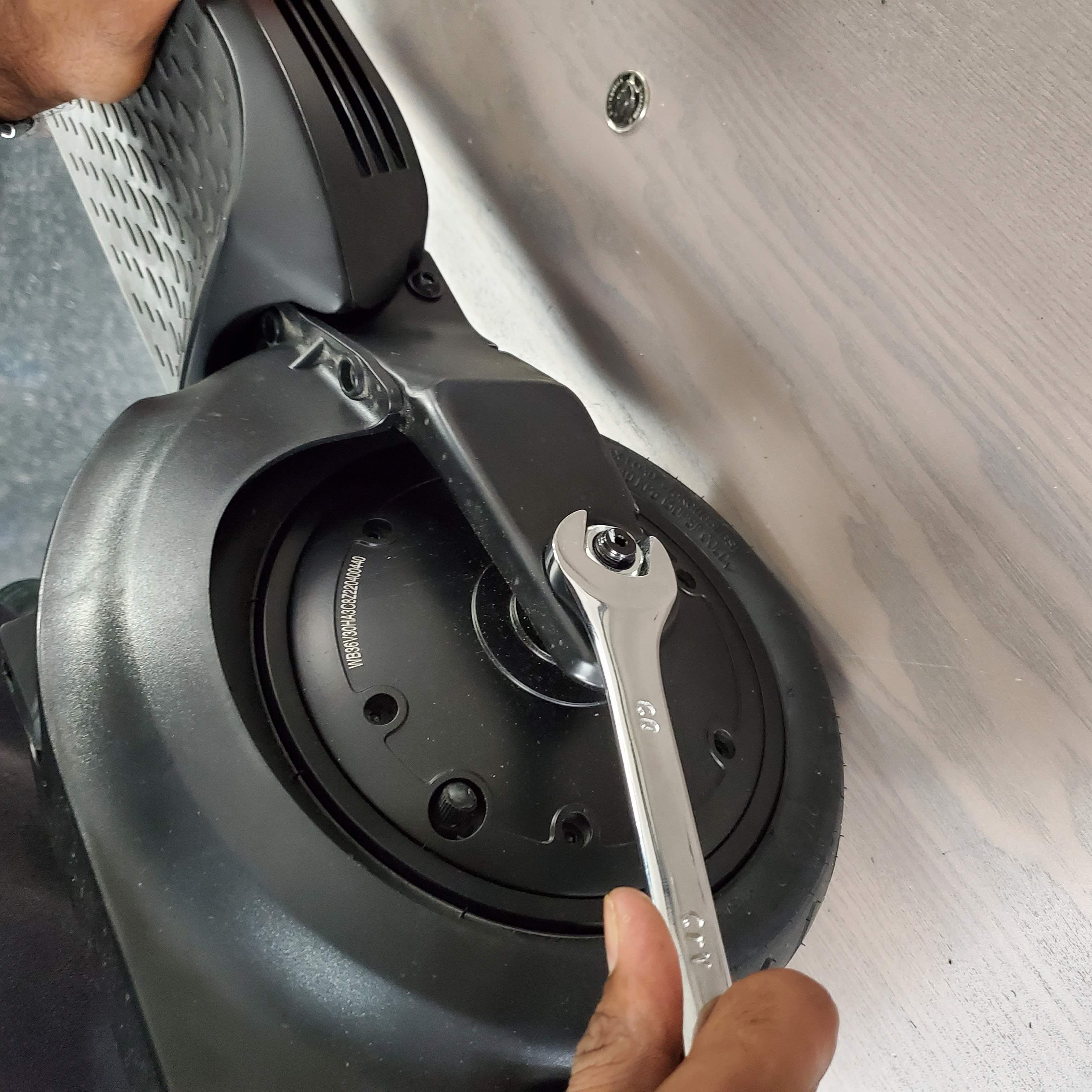 Step 3: Use a cutter to remove the plastic on rear light connection,
unplug the connector and remove the rear fender.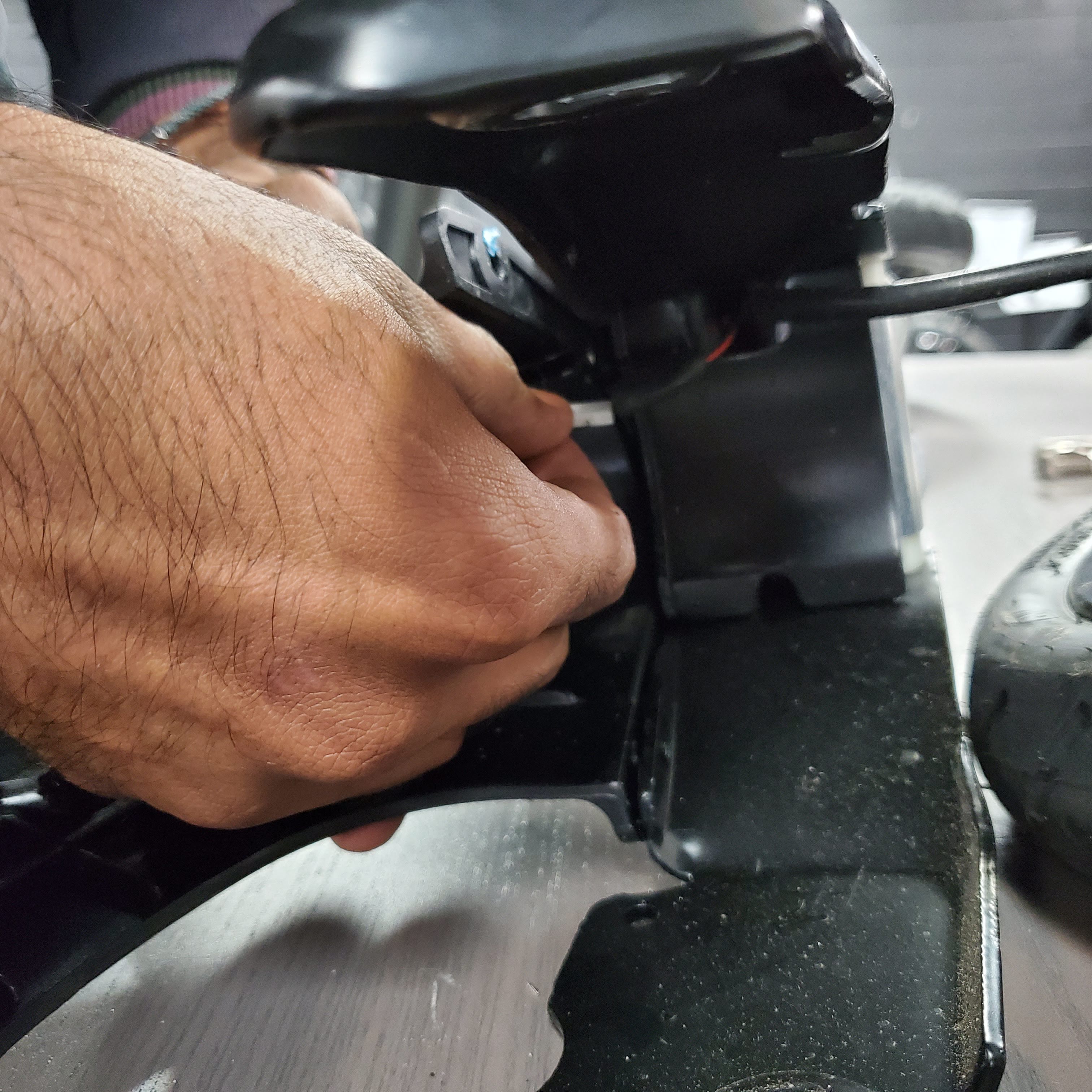 Step 5: Replace the rear fender with the replacement fender and plug in the connector (make sure the orientation is correct where red wire and black wires are both meeting)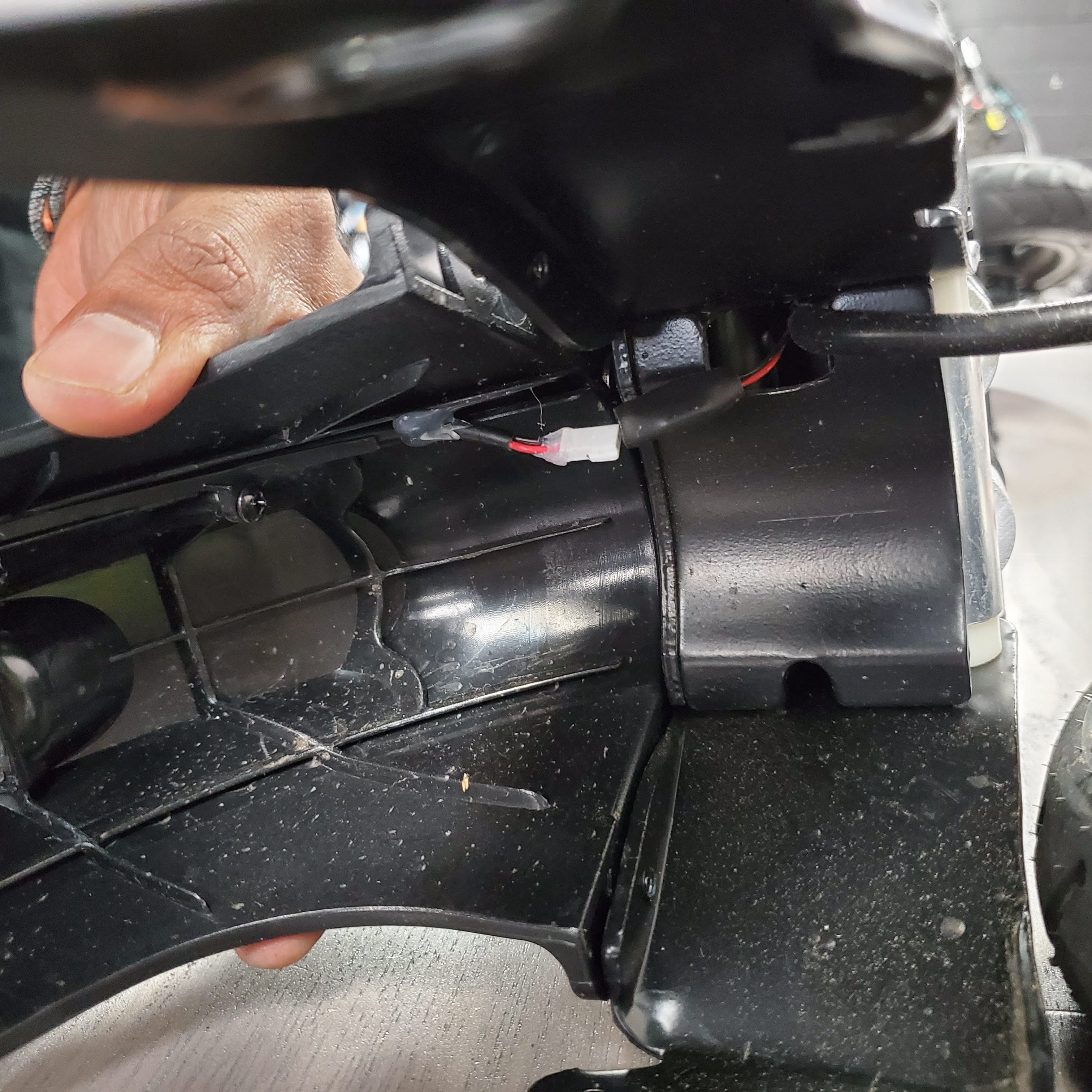 Step 6: Reinsert the rear wheel and torque it, make sure the locking washer is inserted correctly.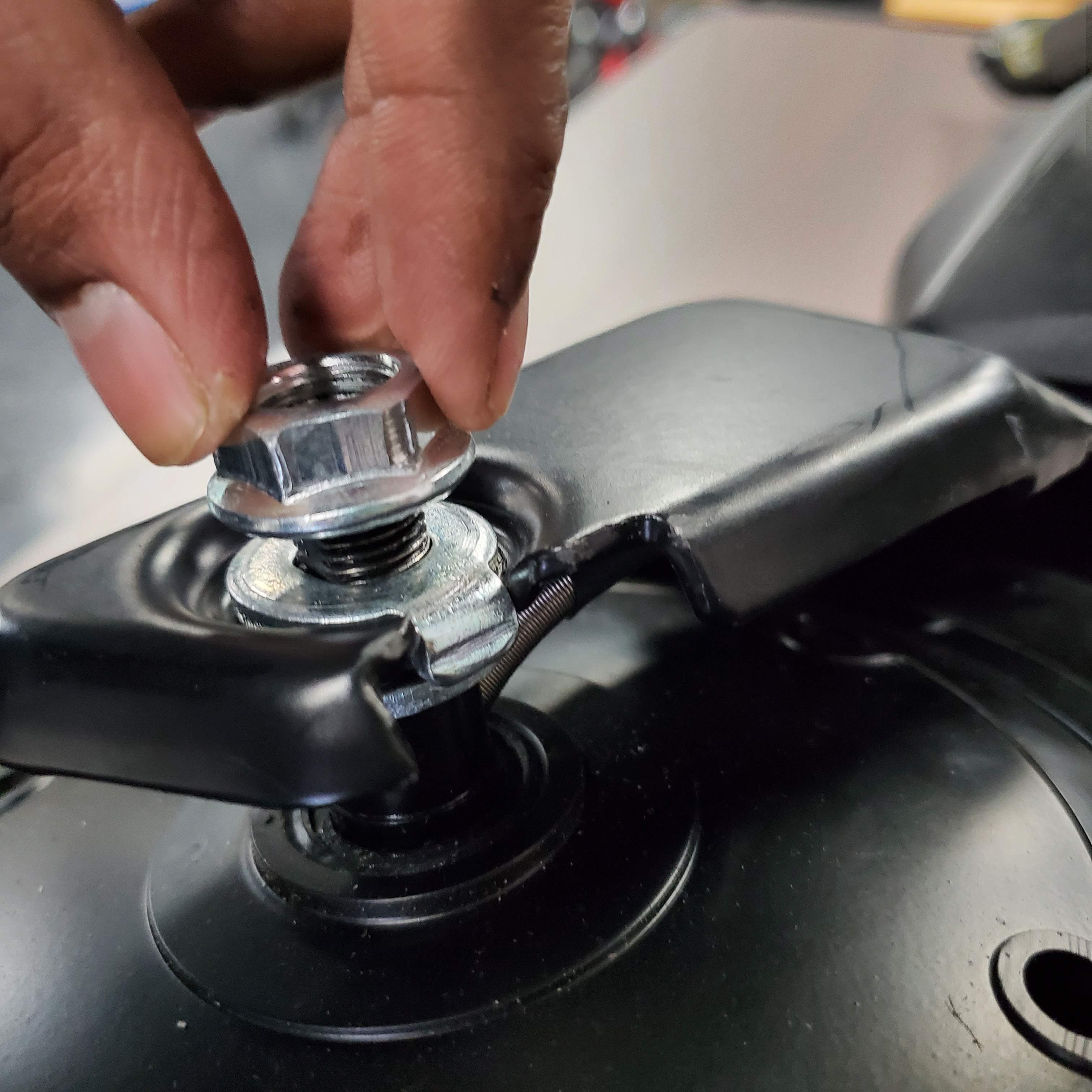 Step 7: Torque the rear fender onto the scooter assembly.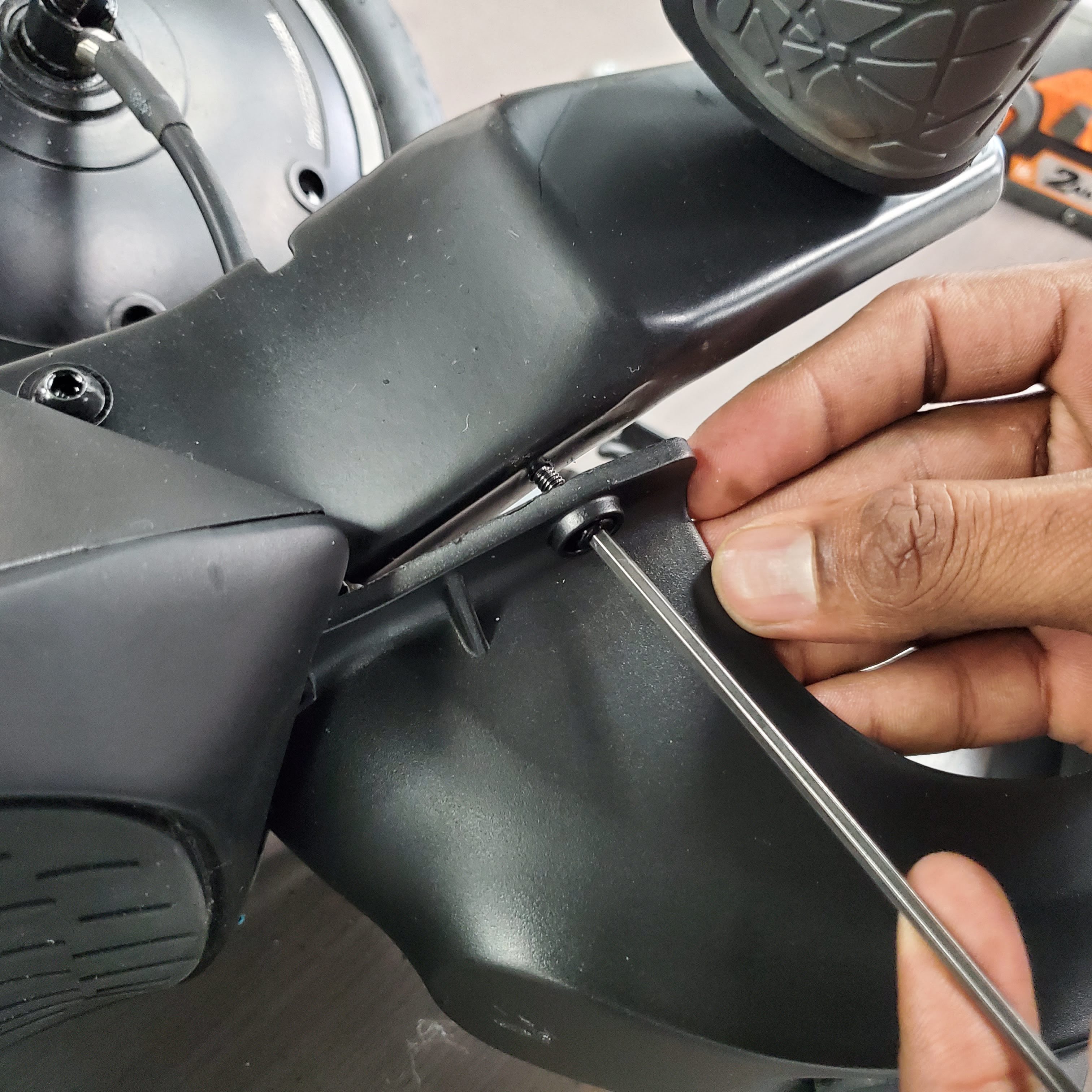 Submit a Ticket Here.

---
We're happy to help:



Still can't find the solution?
Please fill up the support form at the
link
below:
Connect with our agents through live chats
Related Articles

ENVO Rear Hub Motor Plate Replacement

Step 1: Remove the Rear wheel from the frame Step 2: Remove the Cassette from the motor Step 3: Remove Jam Nut from the axle Step 4: Remove bearing retail ring and push out the plate as shown below

ENVO ST Manual

ENVO ST is ENVO e-bikes engineered by ENVO Drive Systems in Canada for British Columbia's steep hills, Alberta's freezing temperatures, the Maritimes' chilly wind, Ontario's long commutes and Quebec with all the above applied. Unboxing and Assembly ...

ENVO E50 & E35 User Manual

Installation and Assembly Instructions: E35: E50:

ENVO Lynx 20 Manual.

The manual for the ENVO Lynx 20 can be found attached to this article. Unboxing and Assembly Instructions