D35/ST - Rear Derailleur Adjustment
The guide pulley and the biggest cog on the cassette will not be aligned if the gear is skipping.


Turn the cable adjustment barrel counter clockwise when looking from back.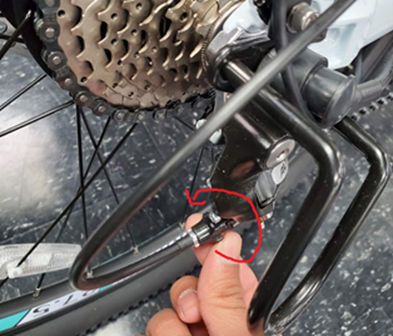 Turning it until the guide pulley aligns with the biggest cog. This should adjust the derailleur for the optimal performance.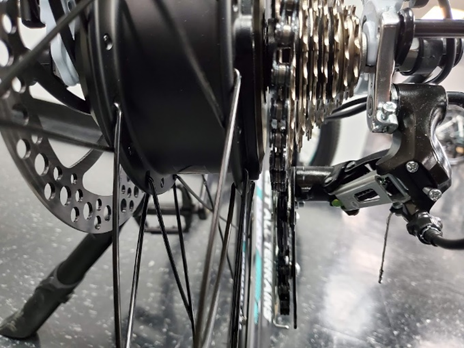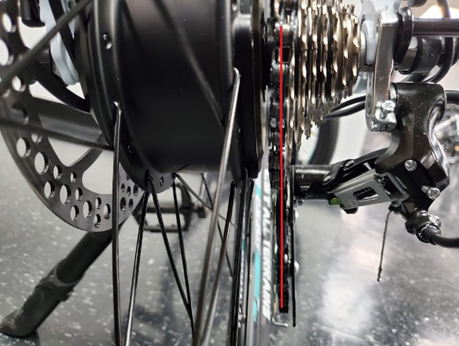 Submit a Ticket Here.

---
We're happy to help:



Still can't find the solution?
Please fill up the support form at the
link
below:
Connect with our agents through live chats
Related Articles

ENVO ST Manual

ENVO ST is ENVO e-bikes engineered by ENVO Drive Systems in Canada for British Columbia's steep hills, Alberta's freezing temperatures, the Maritimes' chilly wind, Ontario's long commutes and Quebec with all the above applied. Unboxing and Assembly ...

D35/ST Rear Taillight doesnt turn on when turning on the front light.

Check the connection between the taillight and controller, if the connector is loose or the wire is damaged replace that. On the other hand, if you notice that the rear taillight is working when pressing the brake (feature available in few newer ...

ENVO D35 & ST Unboxing & Assembly Instructions

​ 00:00 Introduction 00:11 Unboxing 00:45 Removing Protective Foam 01:07 Front Wheel Installation 02:50 D35 Handlebar Assembly 05:00 ST Handlebar Assembly 07:05 Installing Quick Release Axle 08:01 Front Fender and Headlight Installation 10:42 Pedal ...